Welcome to web page pension Duda!
Matkino 38 51266 Selce, Hrvatska
GSM: +385 (0)91 537 6840
info@duda-selce.com
Restaurant - Pension DUDA




• own parking space
• W-lan Internet
• centre - 400 m
• beach (sandy, pebble and rocky) - 400 m
• organised boat excursions
• water-skying
• diving centre - 400 m
• restaurant - 0 m
• market - 50 m
• pharmacy - 400 m
• ambulance - 200 m
• bank - 400 m
• bus station - 10 m
• post office- 400 m
• tourist office - 400 m
• cinema - 400 m
• petrol station - 3 km
• air port - 20 km LINK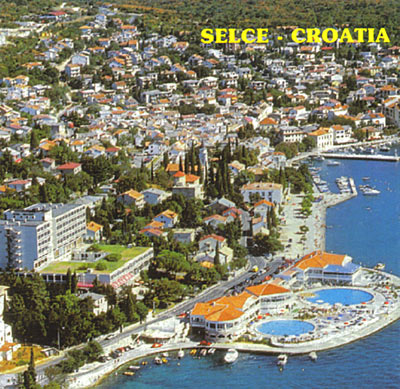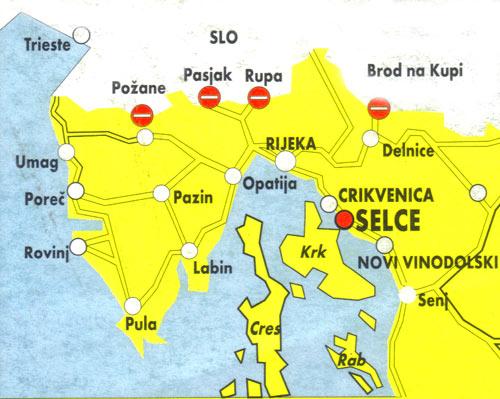 PENSION DUDA - Selce - Croatia


ROOMS AND APARTMENTS
EACH ROOM HAS:
• own bathroom
• air conditioner
• central heating
• SatTV
• W-lan (free Internet)
• telephone
• mini refrigerator
• hair-drier
• own balcony

OTHER SERVICES:
• cleaning of rooms on a daily basis
• breakfast
• half-board
• parking
• 14 days stay = 13 days, 21 day = 19 days (except in July and August)

Rooms are double-bed, family rooms, and an appartment. No pets allowed.
PRICE PER PERSON AND DAY

Month

I - II - III - IV - V - VI
IX - X - XI - XII


VII - VIII

Overnight stay

120 kn (15 €)

150 kn (20 €)

Bed and breakfast

Overnight with dinner

Half board
• Supplement for Single room 30%
• Stay less than 3 days, add 30%
• Children with parents in bed free of charge till 5 years
• bed in family room 20% discount
• Stay 14 days = 13 days, 21 = 19 - except in July and August
SELCE
In the past, a village of fishermen and bricklayers, today a tourist town situated in a picturesque cove of the Crikvenica Riviera. Clean air and translucent sea, reaching an average temperature of 23 °C in the summertime making swimming possible from May to October, well equipped beaches bearing the ,,Blue Flag" award fora number of years already, scuba diving center with it's own school and many other water sports will assure you of a pleasant and enjoyable holiday and rest. The hospitality of the local population renting private rooms, villas and apartment, in addition to the concerts, folk dance events, art exhibits, shows, local fesitivities and fishing with hosts will make your stay unforgettable.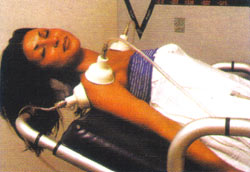 Adresa: 1. prilaz I.L.Ribara 8, 51266 Selce, Hrvatska
Telefon: ++385 (0)51 76 40 55
Fax.: ++385 (0)51 76 83 10
E-mail: info@terme-selce.hr
URL: http://www.terme-selce.hr/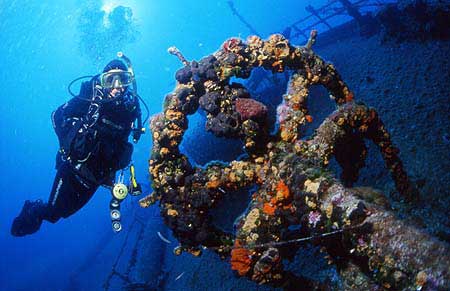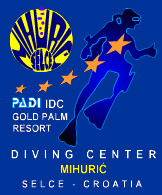 DIVING CENTER MIHURIΖ
Mihuriζ d.o.o., Selce, Hrvatska
telefon/fax +385(0)51/241-038
Diving Center +385(0)51/765-462
E-mail: info@mihuric.hr
URL: http://www.mihuric.hr/